Survival of the Fetus
Impulse Game Studios, LLC.
teams up with game designer / animator,
Anton Servetnik
, to create Survival of the Fetus; a one of a kind indie game which lets the player experience the world from the perspective of a growing fetus.
There are many dangers to avoid, both internal and external, as the player must protect the fetus, but also defend the placenta and umbilical cord from harm. Survival of the Fetus will also feature a dramatic story, which slowly unwinds as the player progresses.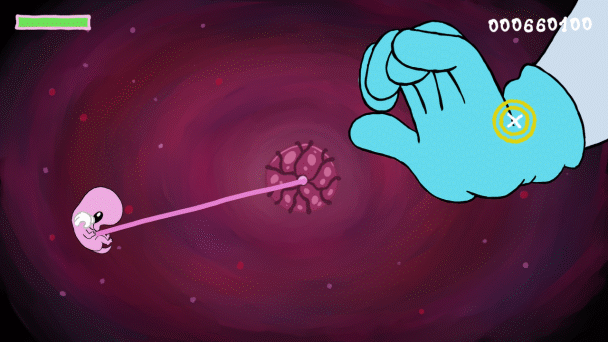 The game centers around an unwanted pregnancy; a taboo subject for some that is generally not discussed in public. Sounds like a good recipe for an indie game!
Though an easy mode is planned to be included, this game is more suitable for a dedicated gamer. Inspired by the difficulty of the 90's SNES and Genesis/Megadrive games, this is a fast-paced survival game with often punishing results, but incredible rewards.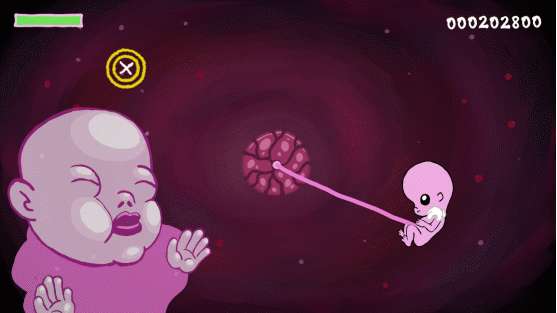 The final product will feature a story mode ("Fetus Won't Leave") consisting of nine worlds (months), with multiple levels in each. A rush mode with online rankings, missions and customization options will also be included, as well as an unlockable mode ("Fetus Won't Live").
There are two distinct endings that the player can unlock based on the completion progress. Survival of the Fetus may also feature a two player co-op mode (Twin Mode) - where two people will be able to complete missions together!
★★★★★★★★★★★★★★★★★★★★★★★★★★★★★★★★★★★★★★★★★★★★★★★★★★
Check out Impulse Game Studios, LLC. ►►►
http://www.impulsegamestudios.com
◄◄◄
Check out Anton's other creations here: ►►►►►
http://www.antoonscape.com
◄◄◄◄◄
He posts videos here: ► ► ►
https://www.youtube.com/user/Antoons1000
◄ ◄ ◄
Check Survival of the Fetus out on social media!