Status Updates
2016-10-14: title added to greenlight with the title of 'The Painter's Apprentice'
2017-06-07: status changed from 'Waiting' to 'Greenlit'
2018-05-09: status changed from 'Greenlit' to 'Released'

Three years after starting an apprenticeship with the top Master Painter in his village, the Apprentice is eager to take on new challenges. One day he notices one of the Master's paintings has lost all of its color. In an effort to prove his worth, he picks up the Master's favorite brush. Just as he's about to make his first stroke, a sudden noise startles him and he finds himself falling...INTO the painting!
When he comes to, the Apprentice realizes he is now inside the master's paintings. In order to find his way back home, he must platform his way through dangerous obstacles, defeat sentient paint blobs and restore all the paintings to their original appearance.
Your Weapon
The Apprentice wields a large paintbrush to dispatch his enemies quickly. It can pull off a variety of melee and ranged attacks. Besides defeating paint blobs, it's also useful for activating switches and avoiding paint streams. Just make sure to match the right color!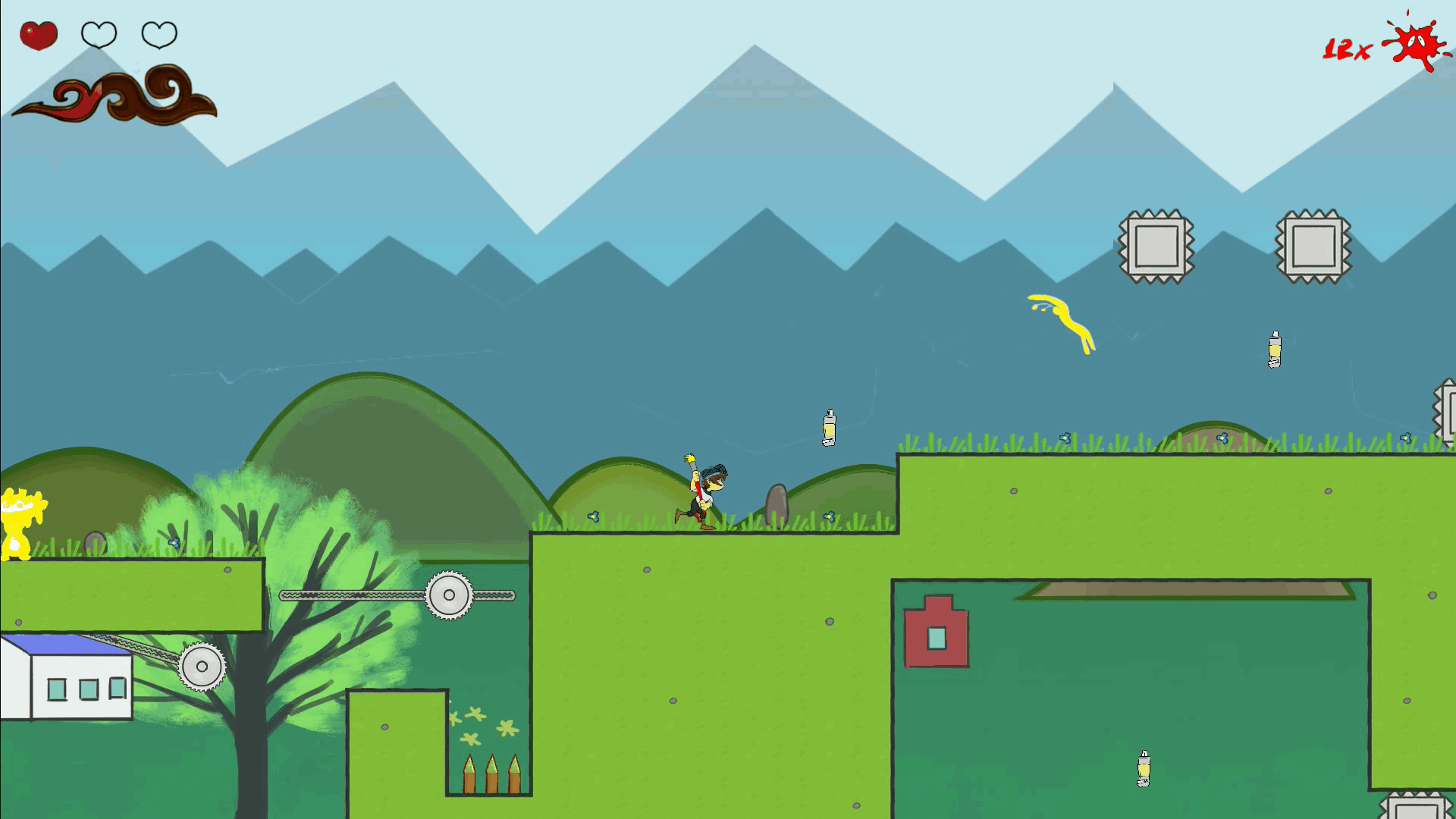 Sounds and Music
Our composer, Ray Flores, offers years of musical experience to provide a compelling soundtrack. Each track embodies the type of music popular during each of the different art styles used in The Painter's Apprentice.
Art Styles
There are a total of eight different worlds, each one represents a different art style. You'll recognize popular styles like Impressionism and learn about lesser known ones such as Neo-expressionism. All of the backgrounds were made specifically for the game to match the cartoon-y appearance of the rest of the world.
Other Features
Full gamepad support

Exhilarating boss fights against giant paint blobs

Character upgrades

Bonus levels

Secret ending!

Level designs based around art style themes

Battle against 21 types of enemies
The Painter's Apprentice is still in its alpha stage, however we've completed the majority of the gameplay mechanics, UI and enemy AI. You can find out more information about the game at
www.luminositymobile.com