Play as Princess Yasmin, fighting through bunnies hordes in this survivor mode fighting game.
A dynamic fighting system that will test your skills and reflexes with different combination of attacks and extensive combos.
Celestial Gadgets Update included!
Prepare to be really challenged to this new and intensified battles.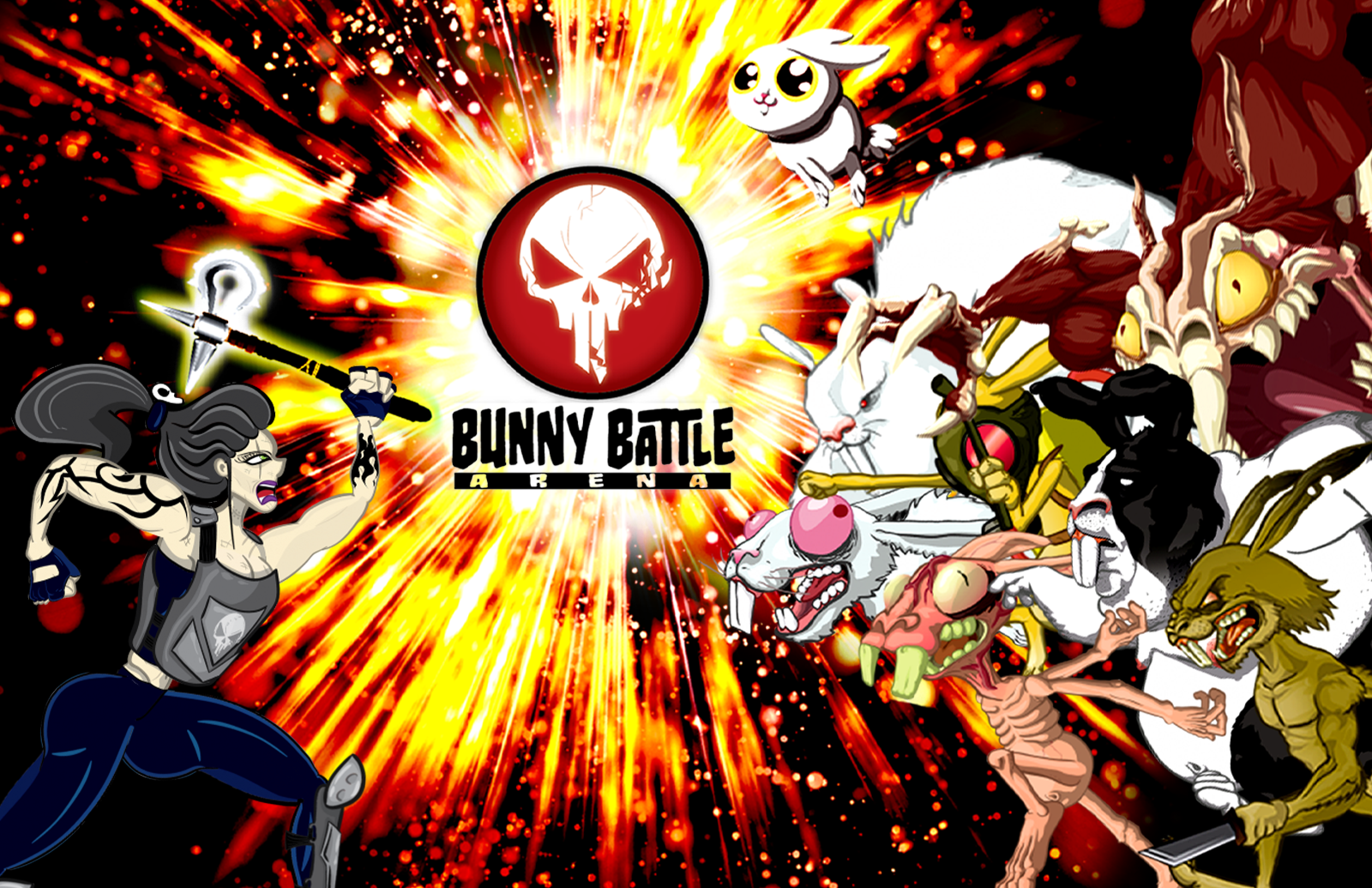 Enemies characters have great personality and unique attacks. Each have a different way to tackle and defend from.




Be aware that bosses will pound you really hard!




Caffeine addict? Hyperactive child? Anger management issues? So this game is for you!
Intense gameplay in a huge combo of cuddly and grotesque mix.
Princess Yasmin is a possessed princess who is after the forest bunnies's souls. Help her in this saga of destruction and conquer.
Our Website
Studio's Facebook
Game's Facebook
Instagram
Twitter

Celestial Gadgets was an IOS update that will be included in the PC version. We intensified gameplay and added randomly created challenges that Yasmin should avoid.




[quote=App Store Arcade - Review] Bunny Battle Arena is oozing with style. Well "Oozing with style" might not be completely accurate—perhaps drowning in style? There's so much artistic creativeness packed in here that it's insane. [/quote]
[quote=JoaoMaluco from Florianopolis] Excellent !!!
Woman half naked, violent rabbits, blood and death !! Surely the most original and well done game Apple Store !! Buy !! [/quote]
[quote=Fsapu from Florianopolis] Bunny battle is really cool
Very fun game. If you're into blood, killing and hot chicks ,look no further. Definitely worth the dollar I spent on it[/quote]
[quote=Clorivak from Canada] Uniquely Cool, freaky & action-packed fun!
This game is crazy in the best possible way! Super insane and freaky and Fun! The battles are just wild. The bunnies are so cool & grotesque. Love it!! it[/quote]