Status Updates
2016-06-03: item has been marked as Incompatable
2016-06-04: item has been marked as Compatable
2016-06-12: item has been marked as Incompatible
2016-06-12: item has been marked as Compatible
2016-07-15: item has been marked as Incompatible
2016-07-15: item has been marked as Compatible
2018-03-02: status changed from 'Greenlit' to 'Released'


Take a job as a professional decoy. Learn to master your vehicle and let the commander take you on an action-filled journey of crazy missions. Avoid magnetic mines, bomb planes, tanks and EMP-dropping choppers. Infiltrate, distract and SURVIVE!
In infinite mode, you can show your friends who's the best by sending them a challenge or just make your mark in the leaderboards.
FEATURES:


Online challenges, send score challenges to your friends.

Global leaderboards

Achievements

Mouse, touch, keyboard and gamepad support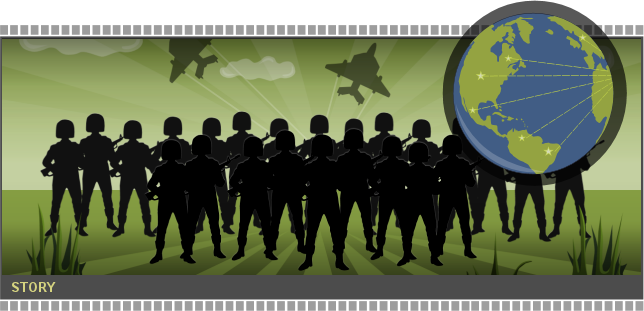 A militant organisation known to be propagating for global domination, has rapidly grown bigger.
Highly guarded bases has been detected and financial support has been tracked from all over the world. Threat level has gone from low to critical, yet no one knows what they are up to or how big the network really is. Special intel says something big is going on.

Mexond is a small 2 person indie game company located on a beautiful island in Sweden. We enjoy playing games almost as much as we love creating them. We got tons of amazing ideas waiting to be fulfilled, all from casual time killers to exiting adventure games. We focus on quality and uniqueness in our games and put a lot of time and effort in each production.
We want all our games to be the best that they can be and put a lot of importance in the feedback from our players. We try hard to fulfill as much requests as possible and are constantly working on updates to make more out of our games.